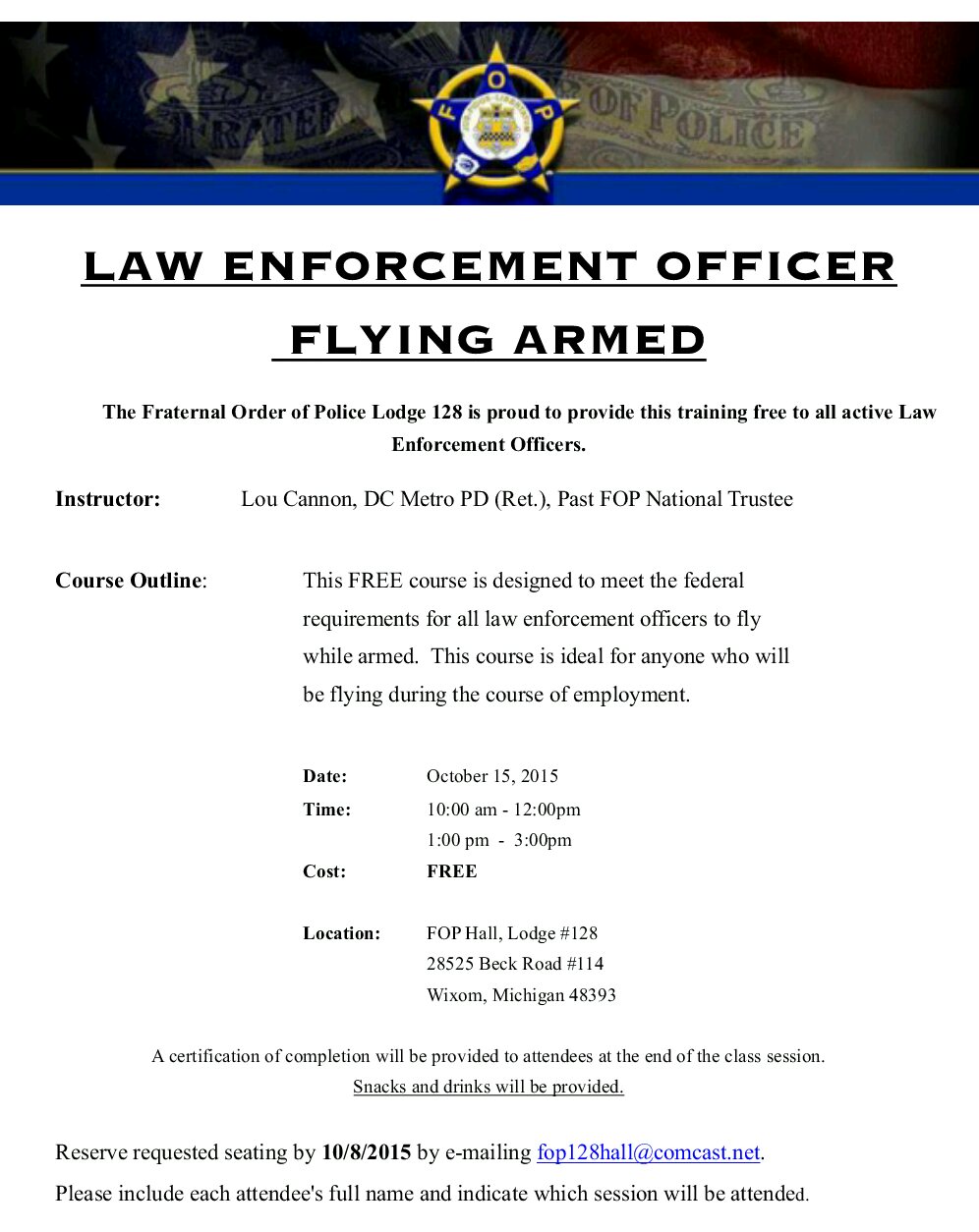 FLYING ARMED
The Fraternal Order of Police Lodge 128 is proud to provide this training free to all active Law Enforcement Officers.
Instructor:      Lou Cannon, DC Metro PD (Ret.), Past FOP National Trustee
Course Outline:      This FREE course is designed to meet the federal requirements for all law enforcement officers to fly while armed. This course is ideal for anyone who will be flying during the course of employment.
          Date: October 15, 2015
          Time: 10:00 am - 12:00pm 1:00 pm - 3:00pm
          Cost: FREE
          Location: FOP Hall, Lodge #128
                        28525 Beck Road #11
                        Wixom, Michigan 48393
A certification of completion will be provided to attendees at the end of the class session.
Snacks and drinks will be provided. Reserve requested seating by 10/8/2015 by e-mailing fop128hall@comcast.net. Please include each attendee's full name and indicate which session will be attended.