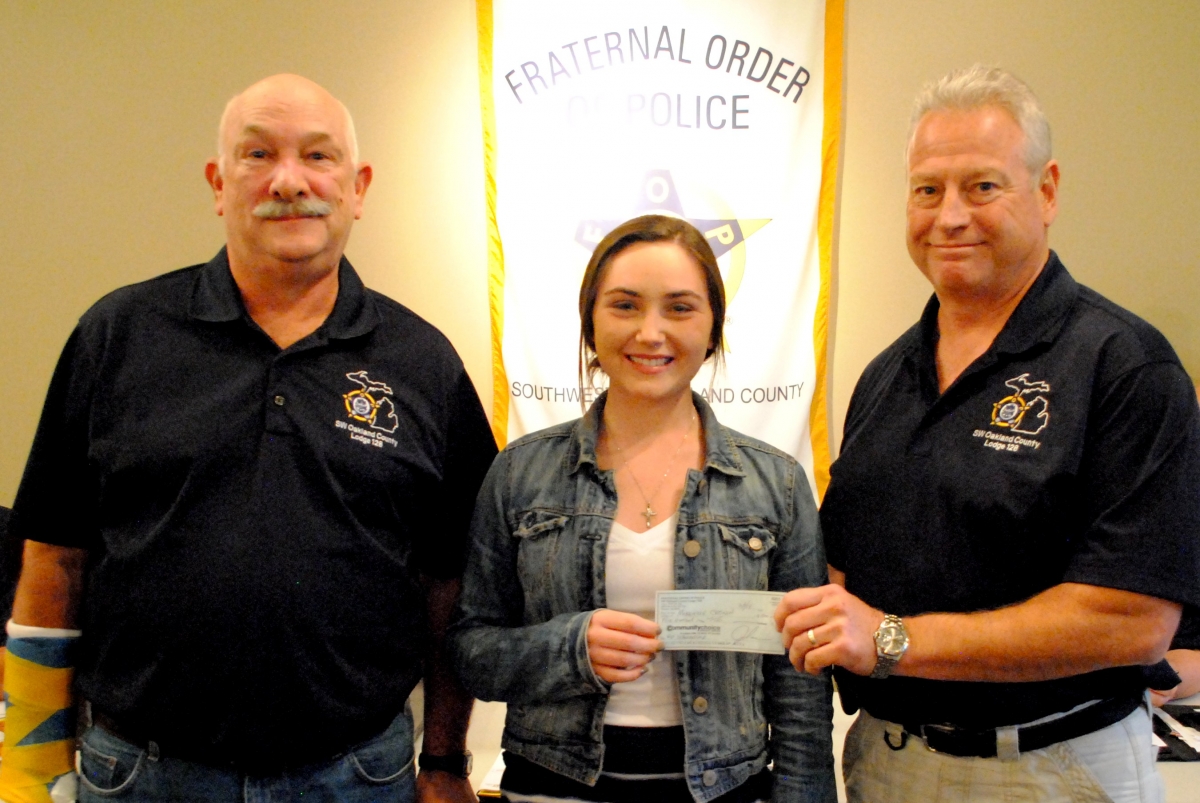 Livonia resident McKenzie Cronin, a recent graduate of Ladywood High School in Livonia, was one of two students to each receive a $500 scholarship from Fraternal Order of Police Southwestern Oakland County No. 128.
FOP 128 President John Kirkpatrick said, "We do our best to give back to the youth in our community; we know the importance of education. We must invest in the future of our children everywhere."
Vice President John Shier said," Our FOP members know the youth of today are tomorrow's future. This is why we are pleased to offer an annual scholarship of $500 to assist with the costs of education."
The FOP 128 holds an annual charity basketball game, golf tournament and car show, being held Aug. 9 this year, participates in Cops and Kids during the holidays and sponsors the annual scholarship program as a way of giving back to the community.